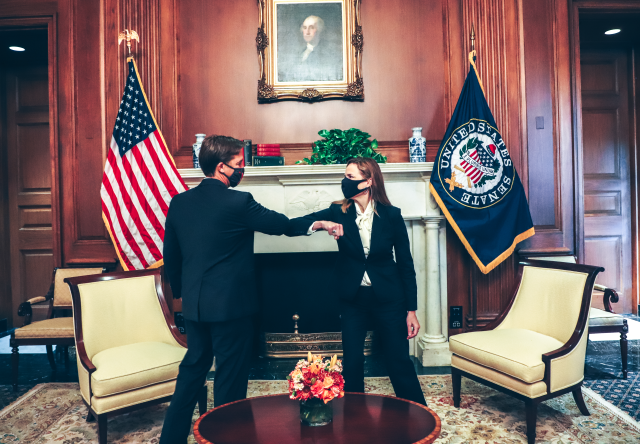 B-roll footage of the meeting is available here, video statement from Senator Sasse is available here. Photos are available here or by clicking the image above.
U.S. Senator Ben Sasse, member of the Senate Judiciary Committee, issued the following statement after meeting with Judge Amy Coney Barrett, President Trump's nominee for Associate Justice of the United States Supreme Court.
"Judge Barrett is a brilliant jurist and an unsurpassed nominee. Political hacks have worked hard to attack her faith in an effort to belittle her accomplishments, but that strategy isn't just despicable - it's dumb. Senator Hirono should put down her 'the end is near' sign and have a thoughtful conversation with Judge Barrett. The left's apocalyptic rhetoric will seem extra nutty when Americans hear from Judge Barrett at her confirmation hearings."