Sasse Amendment Doubles DARPA Funding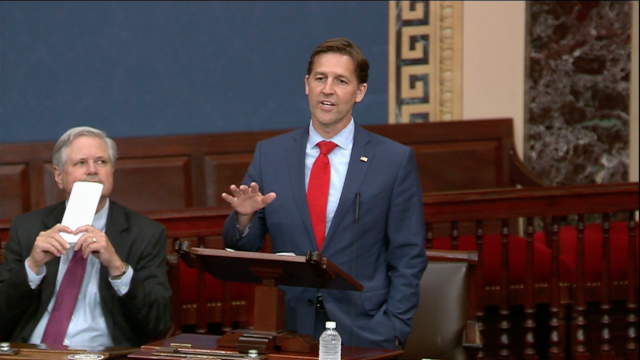 Video of Senator Sasse's remarks is available here or by clicking on the image above.
Tonight, the Senate passed Senator Sasse's amendment to the United States Innovation and Competition Act of 2021 that would double funding for the Defense Advanced Research Projects Agency (DARPA) by a decisive vote of 67-30. DARPA is the Department of Defense's innovation and research arm responsible for cutting-edge national security achievements. The Sasse amendment authorizes a supplemental $3.5 billion a year to DARPA's existing $3.5 billion annual budget over the next five years.
Senator Sasse issued the following statement:
"This is a big win for national security. My amendment to double DARPA's funding is really simple: it doubles DARPA's funding. Modern war isn't just about enemy landings, it's about enemy hackings. The Chinese Communist Party is pouring money into automated machine learning, AI, and quantum computing because they want to be the world's preeminent super-power. DARPA's job is to make sure that doesn't happen.

DARPA works to keep Chairman Xi awake at night worrying about his critical infrastructure, his networks, and his vulnerabilities. The NSF is important, but it's less targeted than DARPA. The NSF is Bill Nye The Science Guy and DARPA is a real-life Mission Impossible. Both are in the science business, but only one of them scares the crap out of China. DARPA is developing the tools to push back on the CCP's hybrid warfare. We need to double our investment in their mission. This is a win for Uncle Sam and a loss for Chairman Xi."